Music has the power to create a profound impact in different forms and settings, breaking down traditional and cultural barriers. This post explores the power of music and singing to bring people together. With the Festive season coming up, this is a good reminder of the joys of creativity and connection.
---
Smiles widened and hearts sang as we listened to a rendition of 'Stand by Me' in the beautiful 14th century Dartington Great Hall – diverse in our ages, backgrounds, cultures and life experience, but united in the pleasure, excitement and fun of shared music making and its power to breakdown barriers and transform lives.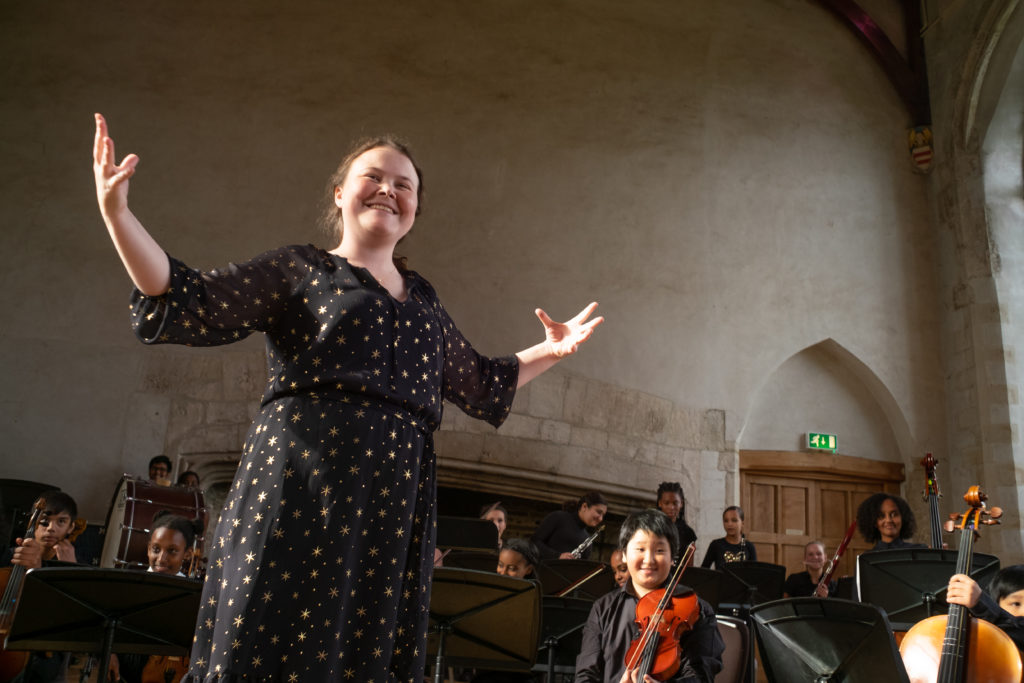 This happy occasion was a short, free concert of lively and eclectic music performed by the remarkable Nucleo Project Children's Orchestra, a social action programme that uses the pursuit of musical excellence as a way to enrich the lives of children, young people and their families in inner London. A group from Nucleo were in Devon on a weekend visit, hosted by the Dartington Community Choir who joined them to sing. It was the first time the orchestra had performed with a choir, and the result was truly uplifting.
Local Devon children were invited to the concert in the hope the orchestra would inspire them, with their sense of energy and achievement, to enjoy an eclectic range of music from classical opera to jazz. It was such a pleasure seeing all the children after the concert having fun together on the sunny lawns of Dartington Hall, uninhibited by their different backgrounds, enjoying the whole experience they were sharing together.
Young people empowered through music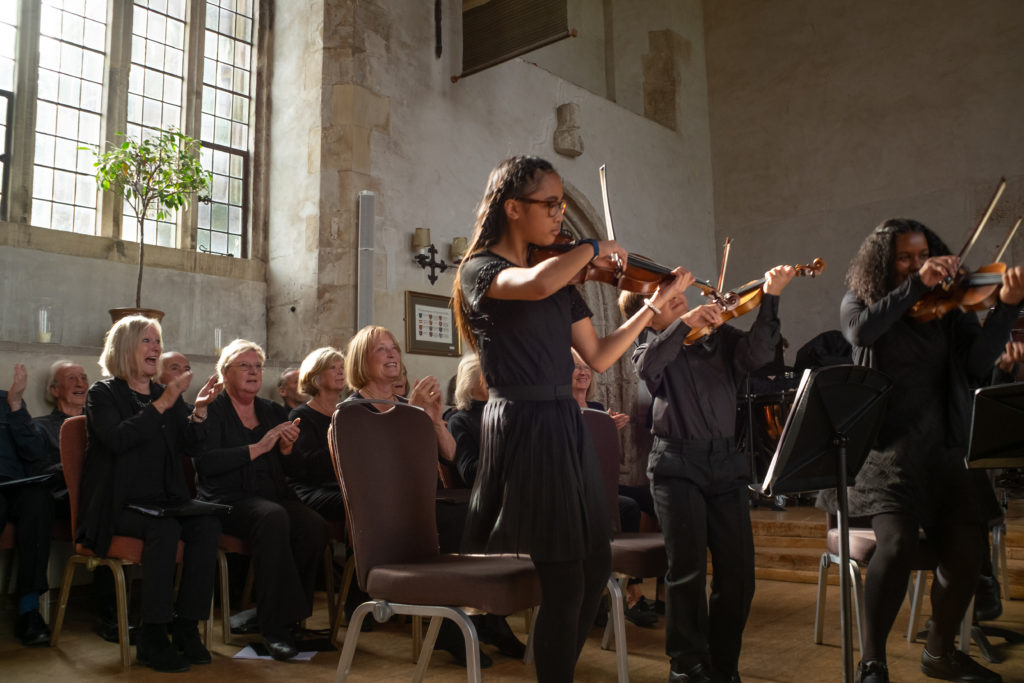 What were the ingredients that created such an uplifting and invigorating sense of wellbeing for all of us who had the privilege to experience this occasion first hand? And why does music have the power to create such a profound impact in so many different forms and settings, breaking down traditional and current barriers?
Lucy Maguire, who created the Nucleo Project, was inspired by the Sistema Project which started in Venezuela, with its ideal of social action through music and through which children gain confidence, self-discipline and self-awareness.
In Lucy's words; "all children need to have the feeling that they can do something, that they are powerful, that they can make a contribution to the world". A sense of empowerment and making a contribution are key components of wellbeing.
The children in the orchestra I spoke too showed a sense of purpose, self belief and self worth, as well as a strong sense of shared community. This was expressed by a young trombone player Joseph who said it was being and playing together that mattered most to him.
Music is good for our health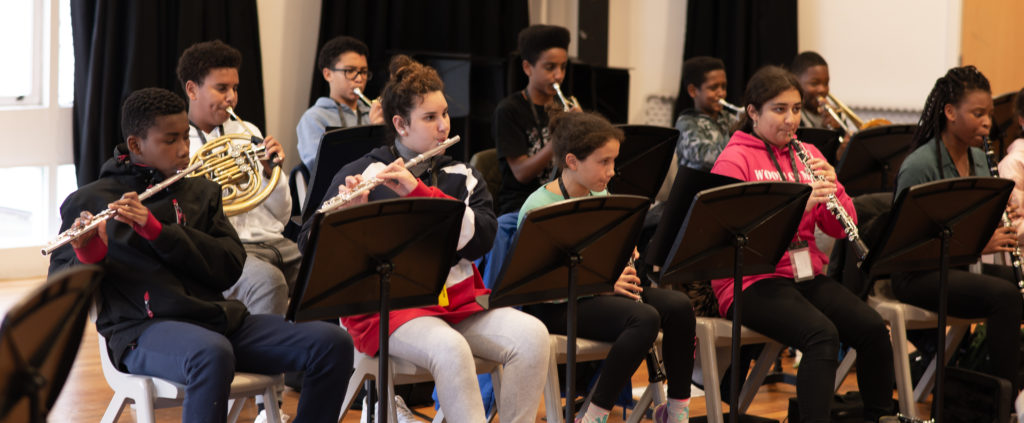 We know that for children learning a musical instrument aids other academic achievement. With little free music tuition now available in state schools, it is tragic that this experience is increasingly becoming the preserve of those who can afford to pay. We also know that for adults of all ages, learning or playing a musical instrument keeps our brain active and creates new neural pathways, helping slow the ageing process.
Likewise, as well as physical health benefits, singing is known to release endorphins, the feel-good brain chemical that makes you feel uplifted and happy. In addition, scientists have identified a tiny organ in the ear called the Sacculus, which responds to the frequencies created by singing. The response creates an immediate sense of pleasure, regardless of what the singing sounds like. For all of us, singing, playing or listening to music can simply take your mind off the day's troubles and boost our mood.
Hope for the future
Players, singers, and listeners all experienced this pleasure in a unique way that afternoon in Dartington. The author, Michael Morpurgo, who lives in Devon – wrote a personal message of support for the concert:
"Bravo for all you are doing to make wonderful things happen. In these rather scary and jittery times singing and making music are the best for making people feel better about themselves and about the world".
These children give us hope for their future and ours.
For more information about the Nucleo project, please visit: http://www.sistemaengland.org.uk/the-nucleo-project.