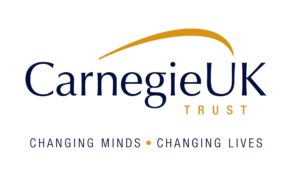 Influencing policy and delivering innovative practice across the UK and Ireland.
The Carnegie UK Trust, seek to improve the lives and wellbeing of people throughout the UK. Particularly those who are disadvantaged.
It's their goal to change minds by influencing public policy and change lives through innovative practice and partnerships.
Location
Andrew Carnegie House,
Pittencrieff Street,
Dunfermline,
Fife,
Scotland,
KY12 8AW.