This post shares five ways to be kind to yourself and others, shaped around the Five Ways to Wellbeing.
---
**To learn more about kindness you can also join our upcoming free webinar on The Place of Kindness with Carnegie UK Trust.**
1. Connect…
Building relationships and connecting with others is one of the most important things we can do to improve our wellbeing, and it's also a great way to be kind. Sadly loneliness is all too common today, but there are lots of ways we can connect. Simply giving an unexpected call to someone you haven't seen in a while or starting a conversation with a friendly stranger can make a massive difference to their wellbeing – and yours.
2. Keep learning together…
You can learn more about kindness by getting involved in community projects, which also can help to connect you with your community too. If you're not already active, there are loads to choose from, whether it be local conservation work or helping others.
3. Get active…
Being kind to yourself is actually just as important as being kind to others. And one way to be kind to yourself is to get active and do some gentle exercise. It needn't be a marathon; you can simply try a nice walk in the local park, a swim or just a dance to your favourite song around the living room. Research has shown that exercise is great for our health and can also make us happier; so be kind to yourself by getting active! And why not invite a friend along? That way you both get the benefit.
4. Give…
Altruism and giving to others is a kind thing to do and can bring us more happiness than accumulating wealth or physical possessions. Giving to others doesn't need to involve money. You can simply give your full attention to someone else, give goods you don't need to a charity, or give your time for a good cause. All of these things will show kindness to others, and be good for your health and wellbeing too!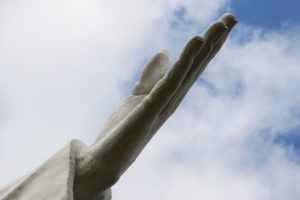 5. Take notice…
Often we go through life on auto-pilot, missing everyday acts of kindness offered to us and opportunities for us to be kind. Why not keep your eyes peeled every day for opportunities to put simple acts of kindness into practice: smile at someone on your way to work, take some extra time to listen to a friend in need, buy a coffee for a stranger, take a friend out for a walk.
There are so many ways to spread kindness, and make a difference to your own and others' lives. And don't forget to notice when people are kind to you – showing gratitude is good for our wellbeing and for those who are good to us.
Learn more about kindness
To learn more about kindness you can also join our upcoming free webinar on The Place of Kindness with Carnegie UK Trust. 
Plus, explore most posts in the kindness section of our website.
This post was originally shared via Eden Project Communities for World Kindness Day.