The Totnes Wellbeing Fund aims to support individuals and community groups in and around Totnes (Devon, UK), offering small seed grants to help turn great ideas to boost wellbeing into reality.
---
NOW is delighted to announce two of the latest recipients of the Totnes Wellbeing Fund: Different Strokes and Totnes Food Shed. Plus, we've also recently released a new video about another previous Totnes Wellbeing Fund recipient, the Living Projects.
We're keen to support initiatives where a little input from us could really enhance personal, social and environmental wellbeing, because a small change can make a big difference. We're so excited about the amazing work of all recent Totnes Wellbeing Fund (TWF) recipients, and would like to tell you a little more about them in this post.
You can find more videos about previous Totnes Wellbeing Fund recipients on our videos page, and you can find further details about the Fund and how to apply here. The deadline for the next round of funding is Friday 16th June. If you have any questions feel free to get in touch.
Totnes Food Shed
The Totnes Food Shed is a newly established cooperative, which aims to bring local food producers (within a 30 mile radius of Totnes) and local consumers together by offering an online farmers market. Food is ordered via the website and collected each week from the Daisy Play Centre in Bridgetown. The aim is to help local producers expand their market and for busy local people to be able to support the local food economy. The grant money will be used to hold a launch event which will include producer stalls, information, musicians and children's entertainment.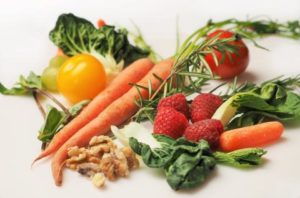 Different Strokes (Totnes)
Different Strokes is a national organisation with local groups set up to support stroke sufferers and their families. There is no branch west of Bristol, so a group has decided to set up a branch in Totnes. They will use the TWF grant money to particularly help younger stroke sufferers and also provide assistance to the family and carers. An important component in recovery is to encourage stroke sufferers to feel they still have a role to play within their local community. Research shows that that social support (especially self-help groups) increases the recovery of functional skills in stroke patients. Other support will include physiotherapy and exercise classes, occupational and story-telling therapy, as well as legal and financial contacts.
New Video: The Living Projects
NOW is also delighted to launch a video of one of 2016's recipients of the Totnes Wellbeing Fund, The Living Projects. This shows the difference that grant funding can make to a brilliant project run by a group of 18-25 year olds in Totnes who have taken stewardship of 4.5 acres of land and are developing sustainable ways of living. The fund has enabled them to build their first structure – a roundhouse which will serve as a community meeting space.
Find out more
You can find our more, and watch further videos from previous recipients here. Huge thanks to all those who have applied and supported the Totnes Wellbeing Fund.