Totnes' Share Shed – a library of things in Devon – has won £48,599 in this year's People's Projects. We won the award in a public vote organised by ITV and the National Lottery Community Fund.
---
Thank you to everyone who voted for us and shared our campaign! ITV announced our award live on local news (see the video below).
This is what a cheque for £48,599 looks like! 🥳

We Won Our People's Projects Campaign! 🥳Thank You to everyone who voted to make Share Shed the world's 1st mobile sharing library 🤗Join our mobile sharing quest today 🚐🌏 ➡️ at shareshed.org.uk

Posted by Share Shed on Friday, 19 April 2019
The Share Shed will now go mobile –  reaching beyond Totnes to Ashburton, Buckfastleigh, Dartington, South Brent and nearby villages. It will become the world's first mobile library of things!
With the money raised we plan to buy a large van or small lorry, kit it out, and run a regular route around the district. This will enable members to borrow items without visiting Totnes.
Join Us! 
The Share Shed helps people to get things done – and boost their wellbeing – without buying things. This saves people money and the world's natural resources.
With 300 items to borrow – from a chocolate fountain to a garden fork – the Share Shed offers something for everyone.
Whatever your passion, the Share Shed has something for you – whether you're a DIY fanatic, keen gardener, cook, musician or nature lover.
You can join for a small donation, book online and borrow items for £0.50 – £7.50 a week.
There's even a gift membership (£5) if you're stuck for a present for friends or family.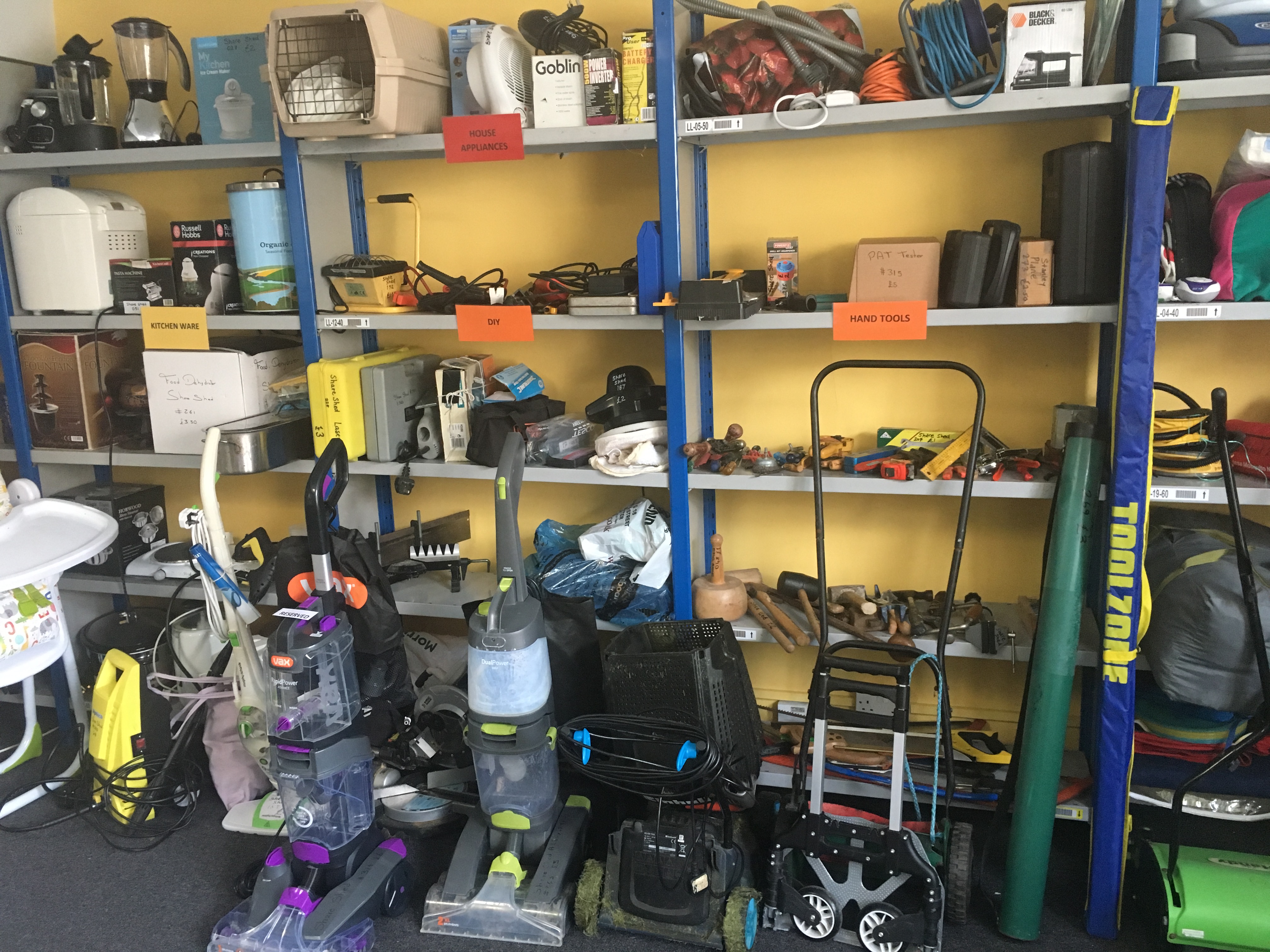 Calling Volunteers!
Can you help? Volunteering at projects like the Share Shed is a great way to meet people and boost your wellbeing.
We're seeking volunteers to staff the Share Shed in Totnes on Saturday mornings. 
To help, please contact Mark on mark@shareshed.org.uk
From June, we'll be planning the travelling Share Shed in earnest.
We're looking for help from people living Ashburton, Buckfastleigh, Dartington or South Brent. 
To get involved, please get in touch via info@shareshed.org.uk
At 16 High Street, Totnes, the Share Shed is open on:
Tuesdays and Thursdays from 2 – 4pm
Saturdays from 10am to 1pm
For more information and to see everything the Share Shed offers, visit shareshed.org.uk