As the Network of Wellbeing (NOW) celebrates its 10th anniversary with an inspiring series of online events, one of our projects, the Share Shed – A Library of Things, is getting ready to expand its services in south Devon.
---
The Share Shed is the world's first travelling library of things, offering useful items for people to borrow at low cost. With over 350 items in its catalogue – from drills, a projector, dehydrators and garden tools to gazebos, tents, carpet cleaners, dehumidifiers, hedge trimmers and even a chocolate fountain – the Share Shed will start running a weekly service to Ivybridge and Kingsbridge, in Devon, this Autumn, thanks to a grant from South Hams District Council's Climate Infrastructure Fund.
Mirella Ferraz, NOW's Project Manager, says: "we're really excited to be extending our services and making it convenient for even more people to borrow things instead of buying them. This is great for the pocket, for the community and for the planet, especially now when so many are struggling with the increase of the cost of living".
The Share Shed is a project NOW set up in 2017, originally in Totnes, and went mobile in 2020, pioneering a way of sharing things even further, especially in a rural context. The converted van is an efficient 'shed on wheels', currently offering a weekly service in Totnes (including Bridgetown and Dartington), Buckfastleigh, Ashburton and South Brent. Over 1,700 people have used the service, saving up to 3,200 purchases, worth over £200,000.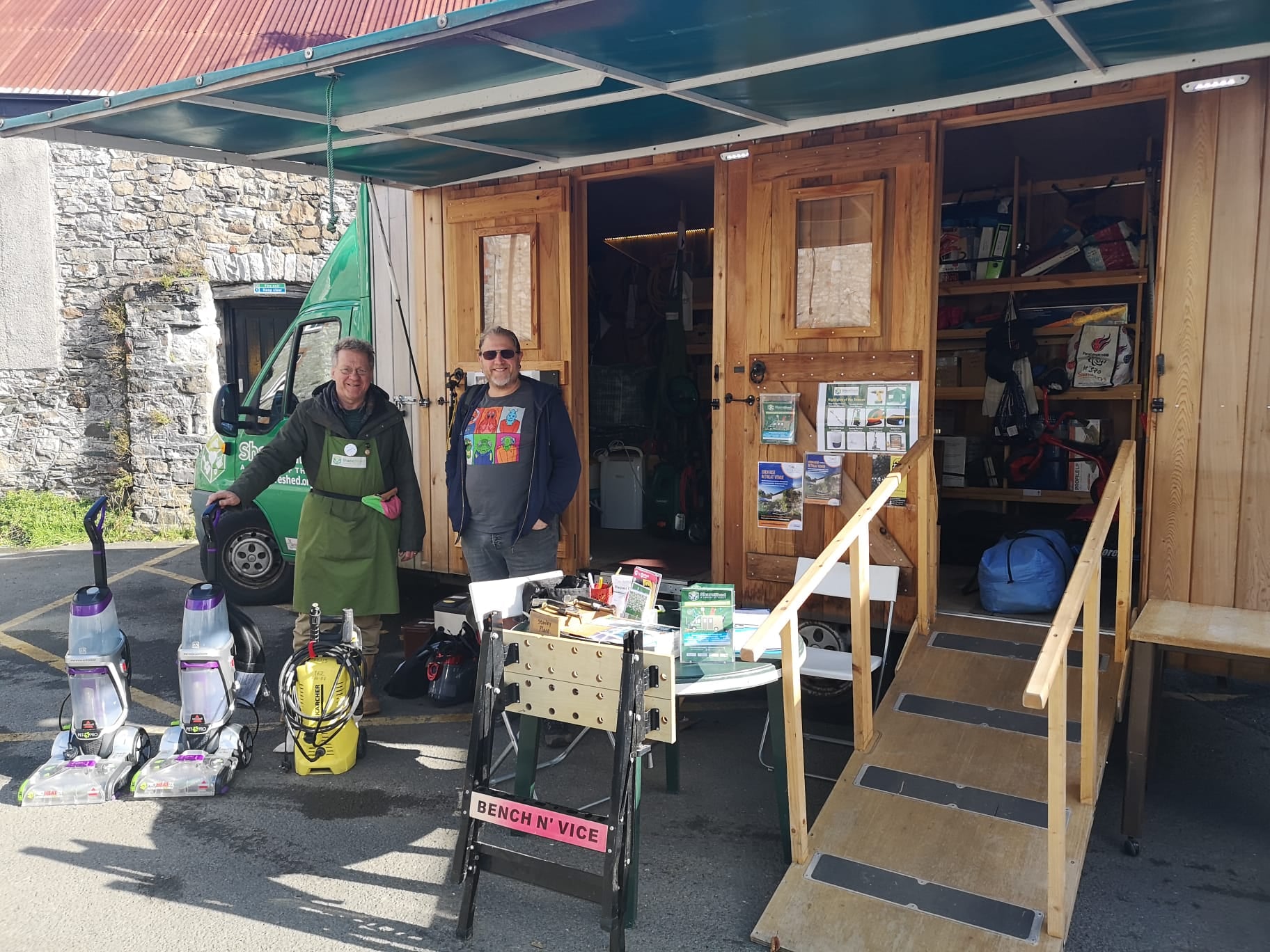 Members join for a donation and can reserve items online or on the day. Borrowing items saves them money and space, and reduces waste.  Cllr Tom Holway, South Hams District Council's Executive Member for Climate Change and Biodiversity, says: "I think this is a fantastic service. Sharing household equipment will help to reduce the amount of materials used and the carbon emissions generated when producing the vast quantities of household equipment that we buy. Much of this equipment is only ever used once a year and then put on a shelf or in a shed.  I also think that this service could not have started at a better time, for as well as helping the environment, it gives people access to equipment without them having to buy it, which is just what people need right now because the cost of everything is going up at an alarming rate."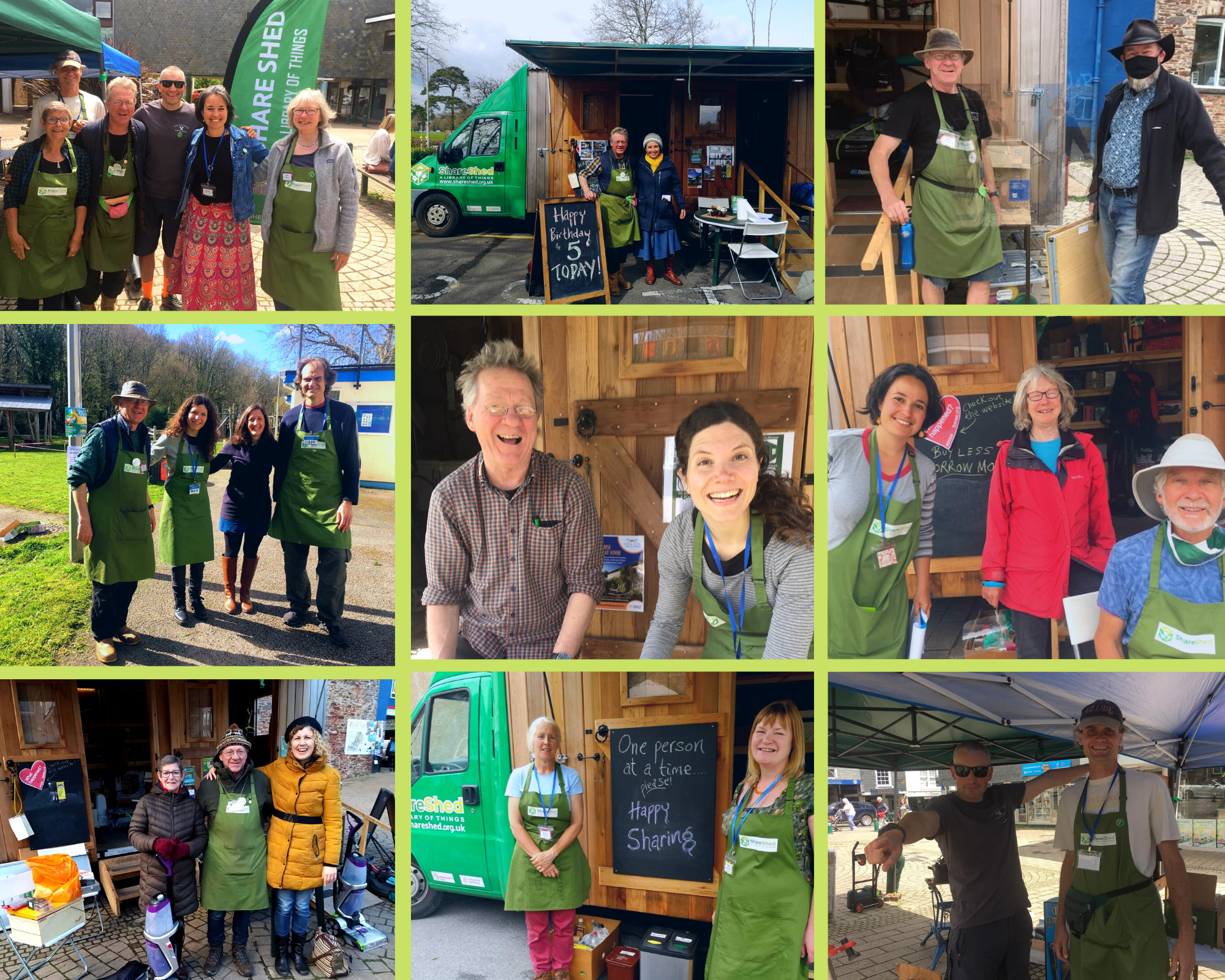 Besides the expansion to Ivybridge and Kingsbridge, the South Hams DC's grant will also enable the Share Shed to offer a range of sharing and repairing events, as well as pop-up sales of pre-loved tools and appliances. This will help local people save money while reducing pollution and waste, plus it is a wonderful way for the local community to connect with each other. Overall, the Share Shed helps people to buy less and share more, making it good for the wellbeing of people and the planet!
To mark the 10th anniversary of the Network of Wellbeing, our Share Shed will be celebrating by offering free membership from 16th-19th November!
To claim this wonderful offer, simply stop by the van on one of these dates and chat to one of the lovely Share Shed team! Visit 
shareshed.org.uk
 for full details of the van's locations!